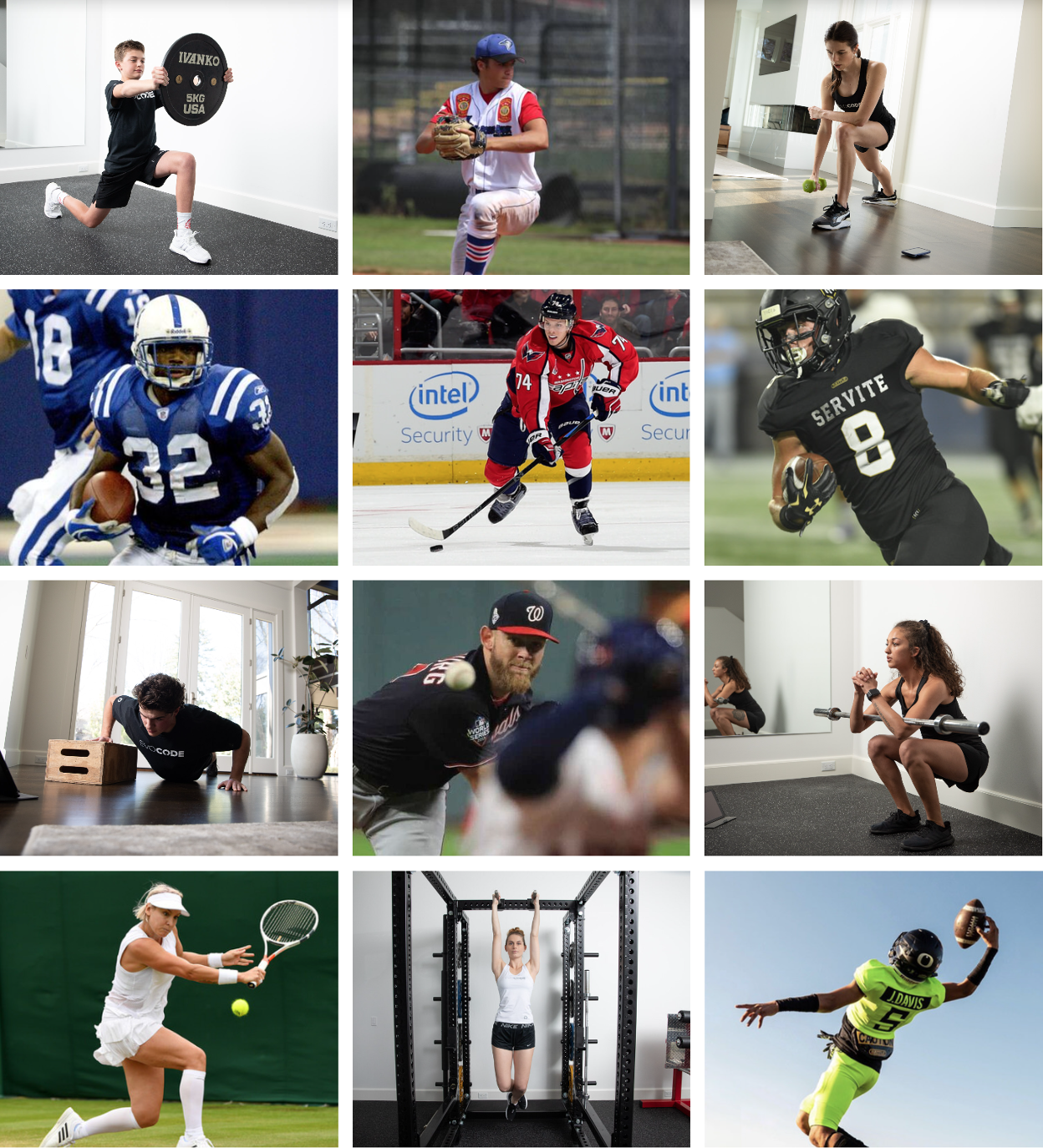 Individualized Workouts Targeting Nervous System Performance
Faster, More Efficient Results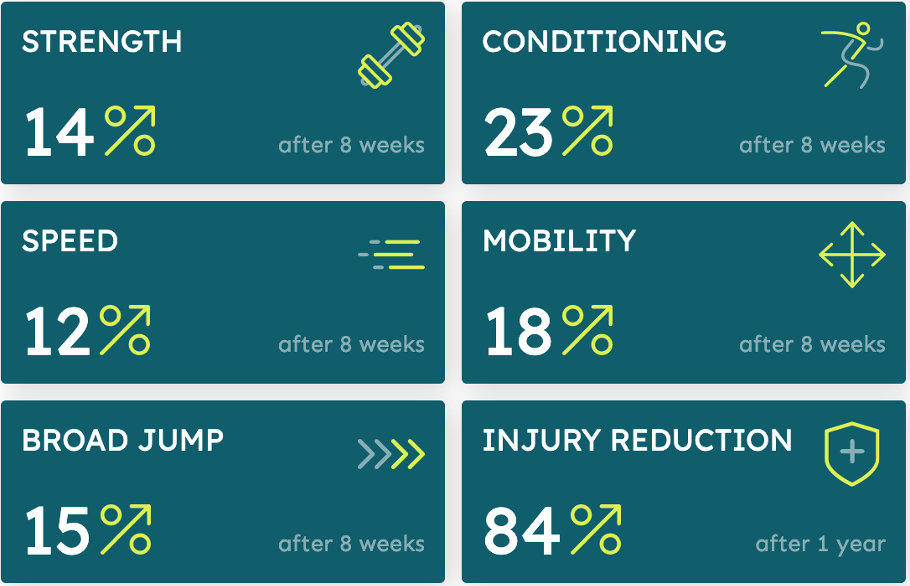 Only $39.99/mo. thereafter
Our Difference
Nervous System Training
EVOCODE differs from other systems because everything else fails at some point when the user is put under load, at high velocity or at high volume of effort. Not EVOCODE. Because we train the NERVOUS SYSTEM, you develop the ability to get into optimal position, the strength to maintain that position, the speed to move from position to position and the endurance to repeat. And, because EVOCODE demands your body adapt to absorb more force, your likelihood of injury significantly decreases.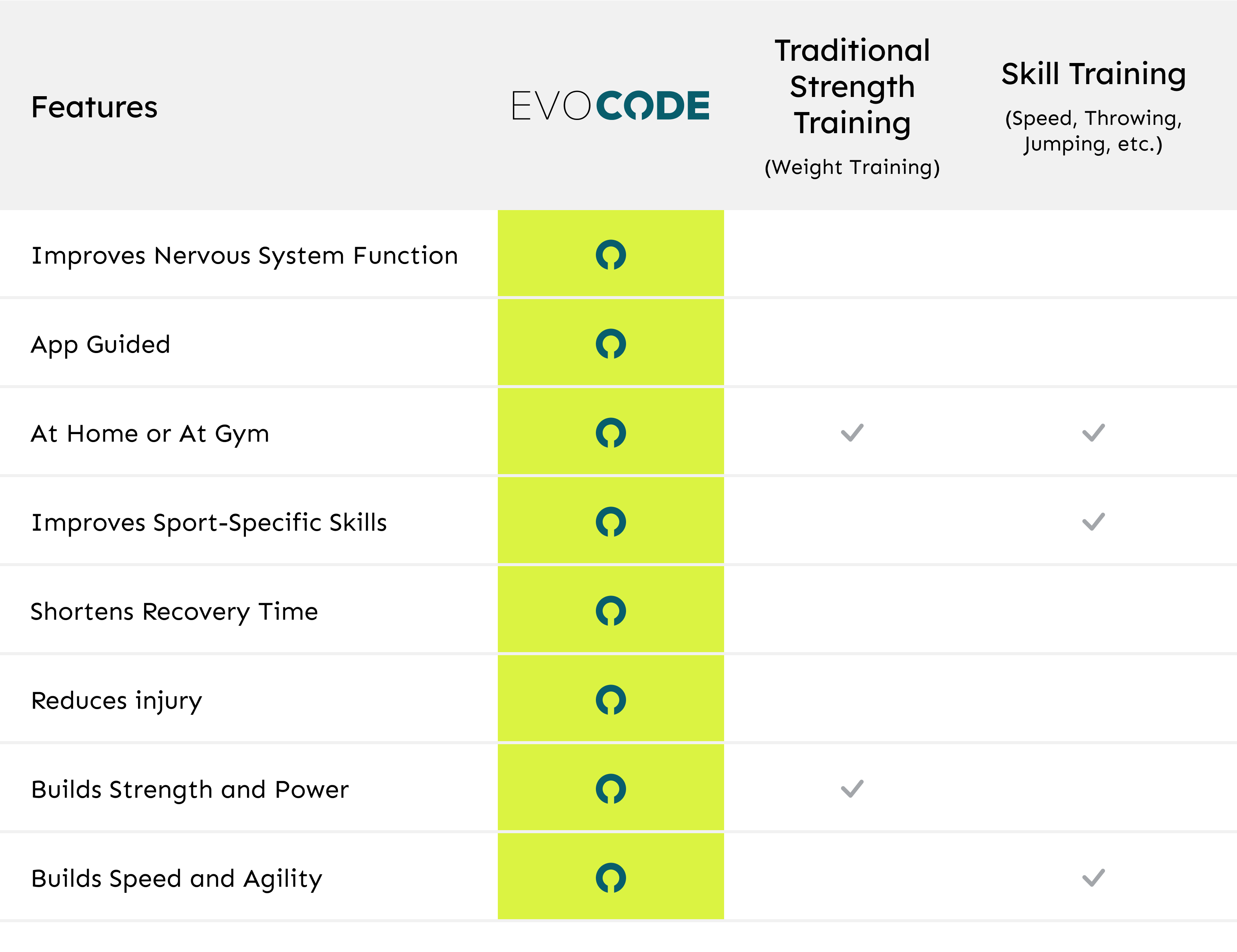 What is EVOCODE?
Powerful System.
Powerful Results.
EVOCODE is a proprietary & personalized total body system designed to produce unparalleled results. Our program delivers challenging and purposeful workouts each day customized to achieve your performance objectives. The system learns about you, your abilities, and your training needs from day one, thereby getting you the results more quickly than any other system.
Expect faster performance improvements if you commit to EVOCODE as your sole training method.
It can work in concert with your current training

Workouts tailored from 5-45 minutes long

Training frequency can vary from 3-5 days per week

Delivered with or without equipment and weights



Tailored Sport Specific Performance Outcomes
The EVOCODE Philosophy
Start Right. Move Right. Be Elite. Transform.
Movement is the key to life. Velocity is the key to movement. Position is the key to velocity.
Position
Correct body position establishes the foundation for proper movement, velocity, & creation of force.
Movement
Proper movement, free of compensatory actions, is the key to creating velocity and resisting injury.
Velocity
Mastering position and movement allows one to create velocity consistently, without injury.
Force
Absorbing & creating force are the result of proper movement and a healthy nervous system.
Get Started With EVOCODE
700+ Exercises, Personalized Daily Programs
Progressive protocols tailored to the efficiencies and inefficiencies of your current preparedness
Advanced training techniques applied to basic exercise movements
Daily custom programs & progress tracking
700+ unique exercises & constant workout changes
In season and out of season programming changes
Intelligent Performance System (IPS) learns and adapts to you and your target outcomes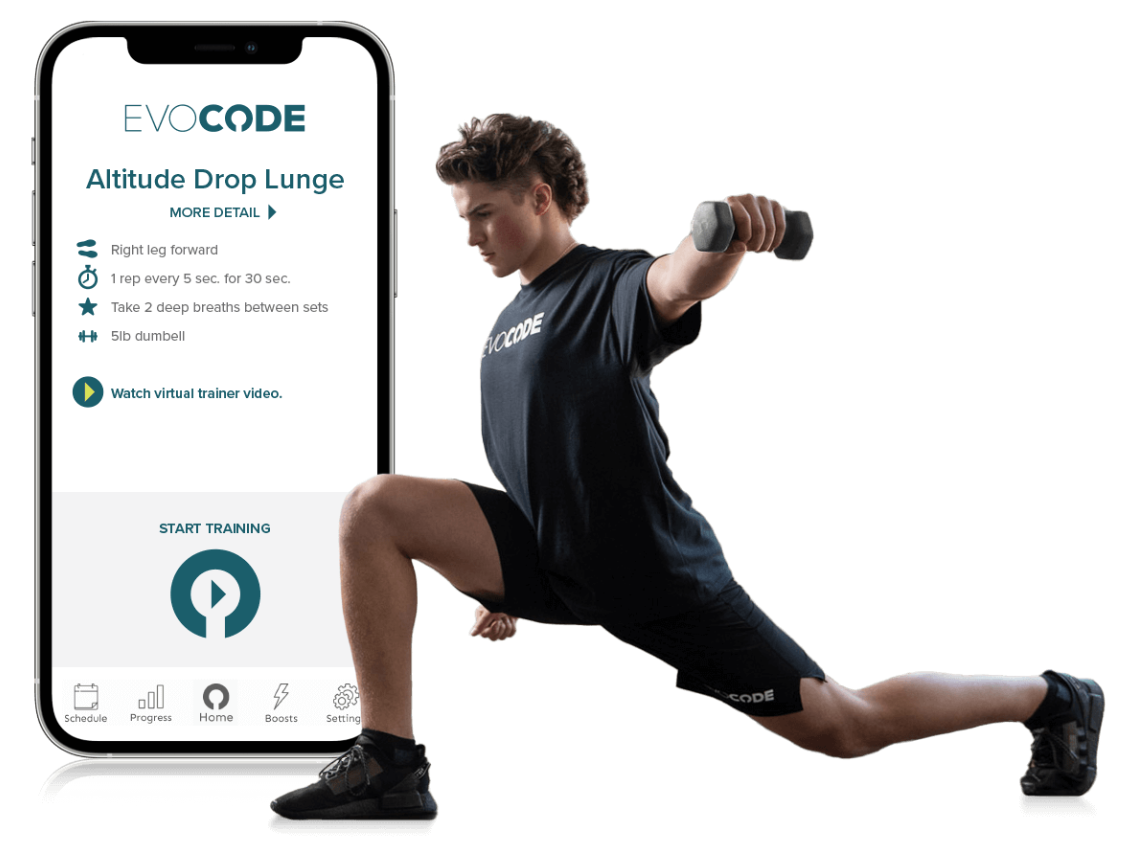 Real People. Real Results.
"We will never go back to a traditional system."
- Les Fifita, Parent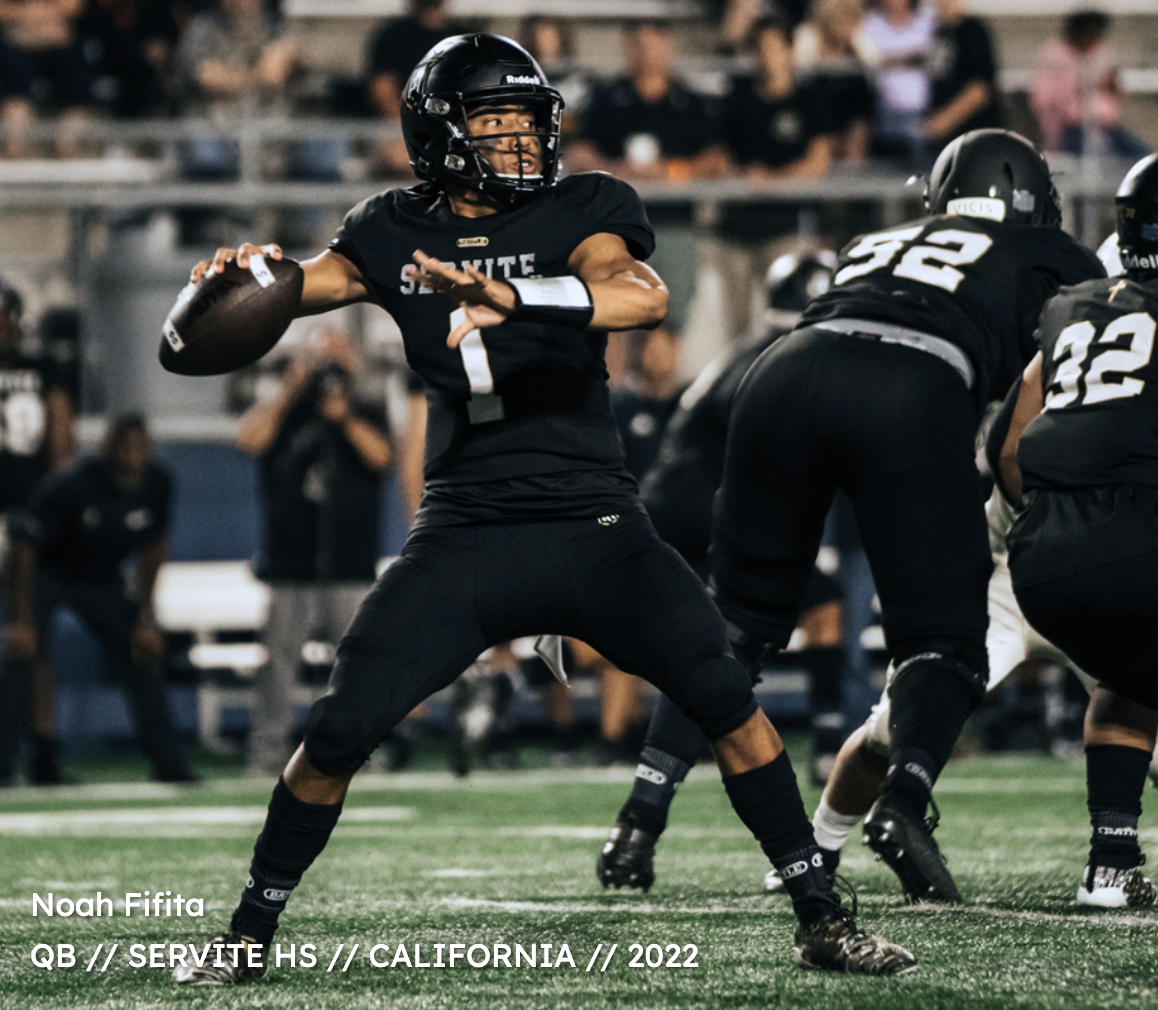 "When Noah started EVOCODE he was injured from traditional strength training. He had tried pretty much every 'system' out there and his performance had plateaued. He wanted to play college football, but he's undersized and wasn't getting the looks.

After just a couple months on EVO, he became a different athlete. Everything about him changed. ALL of his 'measurables' drastically improved: he became faster, stronger, more agile, etc. What I didn't expect was his reaction times and his ability to focus improved too. Lastly, he added the muscle weight he wanted while his performance outcomes and play on the field improved.

He was named the Southern California Junior Player of the Year, received multiple Division I offers and ultimately signed with the University of Arizona. All my children are now on EVO, and they all have transformed. We will NEVER go back to another system."